Cope & Drag, 2020, found wood, paint, tape and neon, 10 x 10 x 3.5'.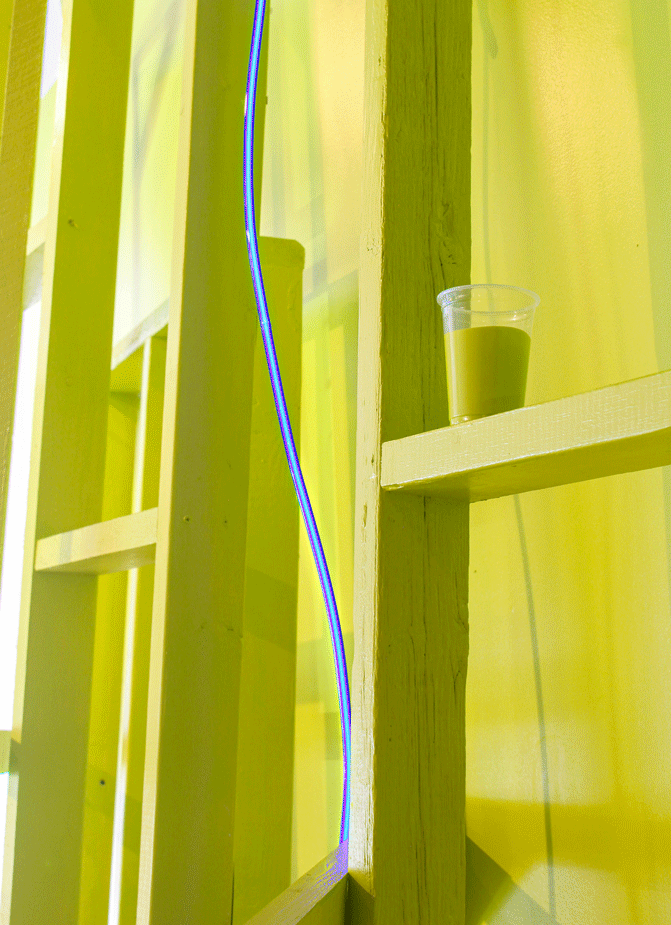 Cope & Drag, explores themes of anxiety, pressure & reliance within the public eye. Faler stacks wooden frames on top of one another, creating a completely useless support structure that is concealed and revealed with brightly colored paint. A dangling neon rope, serves to tantalize & distract.


This Must Be The Place Beeler Gallery, Columbus College of Art and Design
September 7- October 29, 2017





This Must Be The Place, 2017, 5-channel video and sound installation, drywall architectural sections, projection paint, and sandbags, dimensions variable.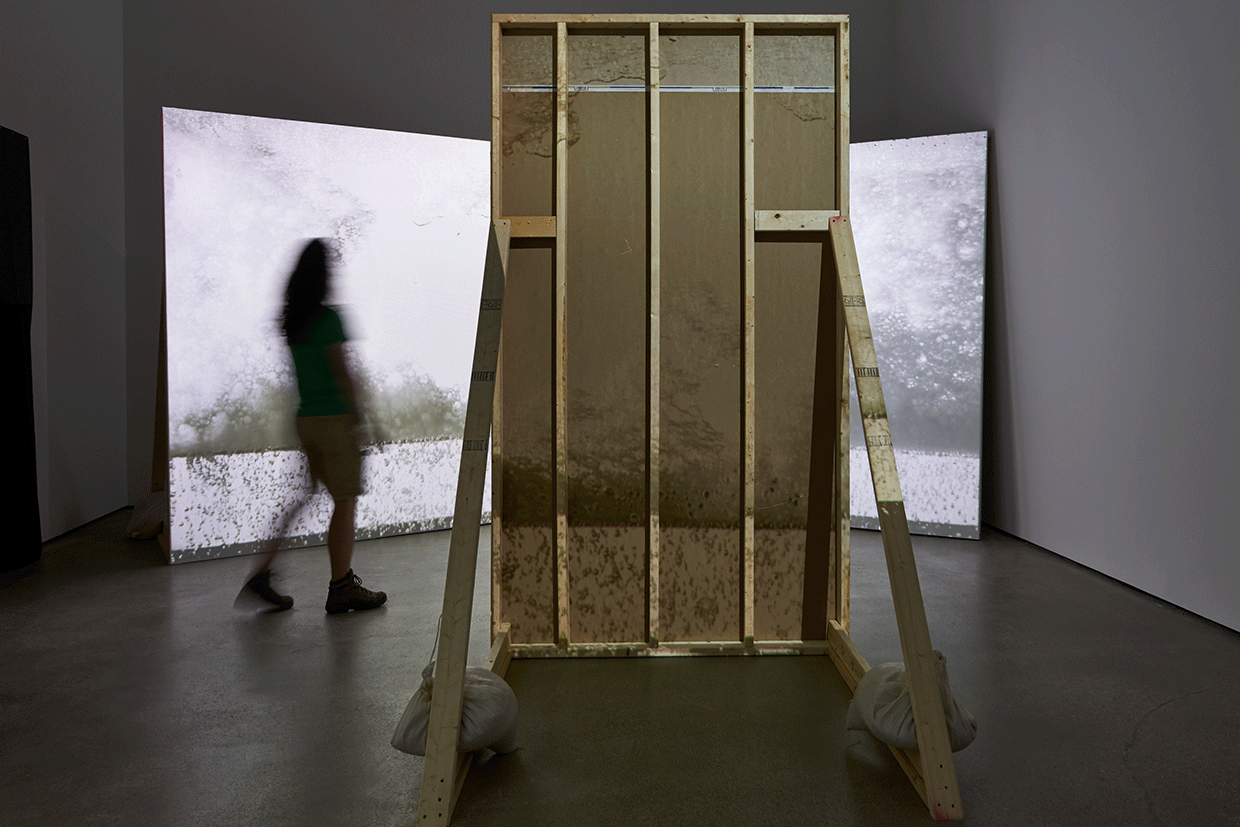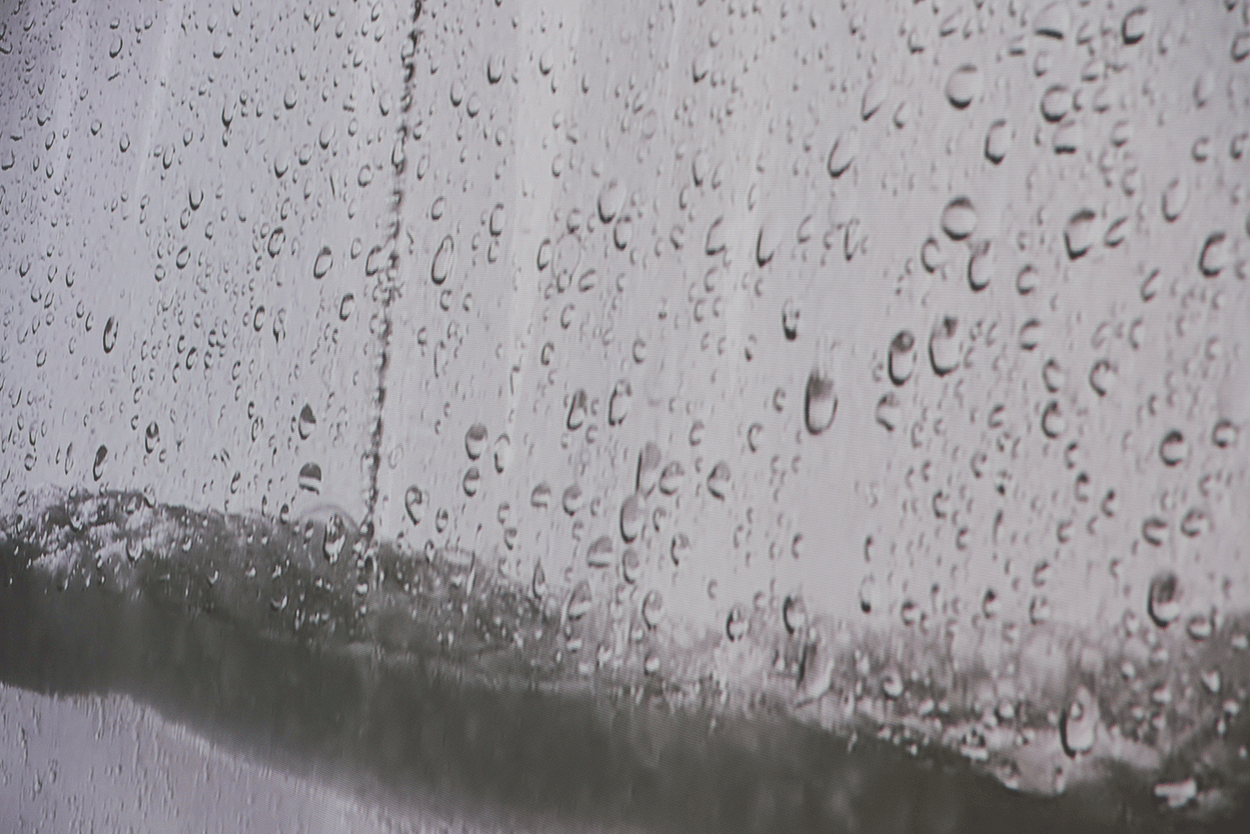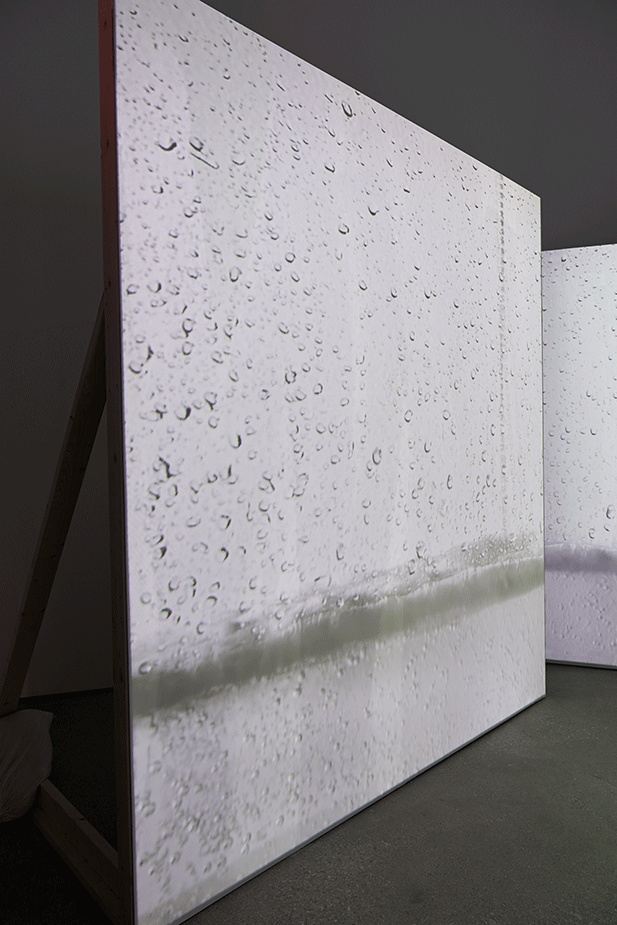 Kim Faler: This Must be the Place, features a video and sound installation that is a large-scale projection of a very small moment.

Based on the Mary Oliver poem "I Go Down to the Shore", this installation explores water and its container, amplified in scale & dismantled onto multiple screens. As the water rises & falls, anticipation & its release are pressed against one another in a cyclical pattern, making the unknown consistently known.

I Go Down to the Shore,
by Mary Oliver

I go down to the shore in the morning
and depending on the hour the waves
are rolling in or moving out,
and I say, oh, I am miserable,
what shall–
what should I do? And the sea says
in its lovely voice:
Excuse me, I have work to do.
Paper Wall, 2007-17, paper, sharpie, water, fans and time, dimensions variable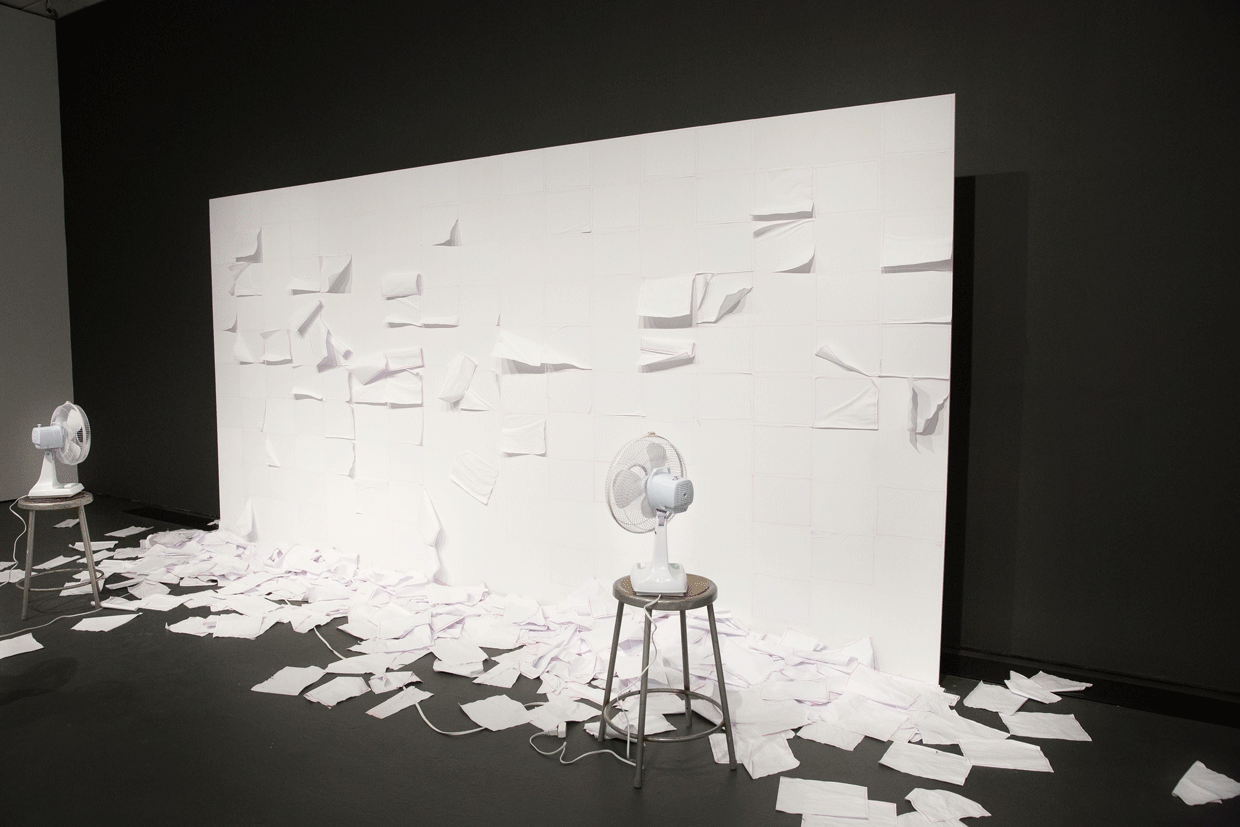 Originally conceived in 2007 & re-staged in 2017, this piece explores the futility of work and labor, while visually articulating the passage of time with each fallen piece of paper. The faint transfer of red ink from the paper to the wall creates a grid that slowly emerges from the repeated process.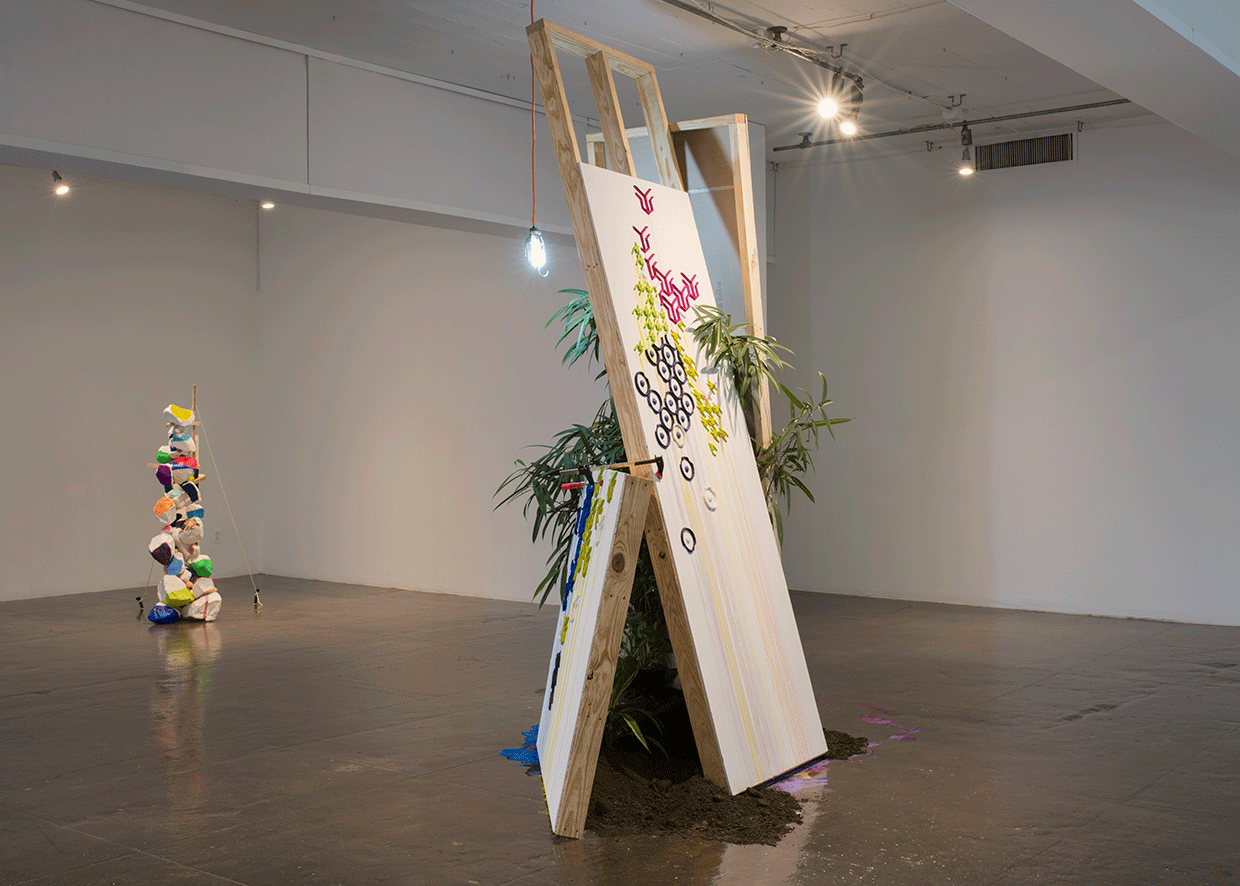 Either/Or, 2016, Cast watercolor, plaster, drywall, plants and dirt, 138"x104"x99".
Originally commissioned and produced by Artpace San Antonio. Photo Credit: Adam Schreiber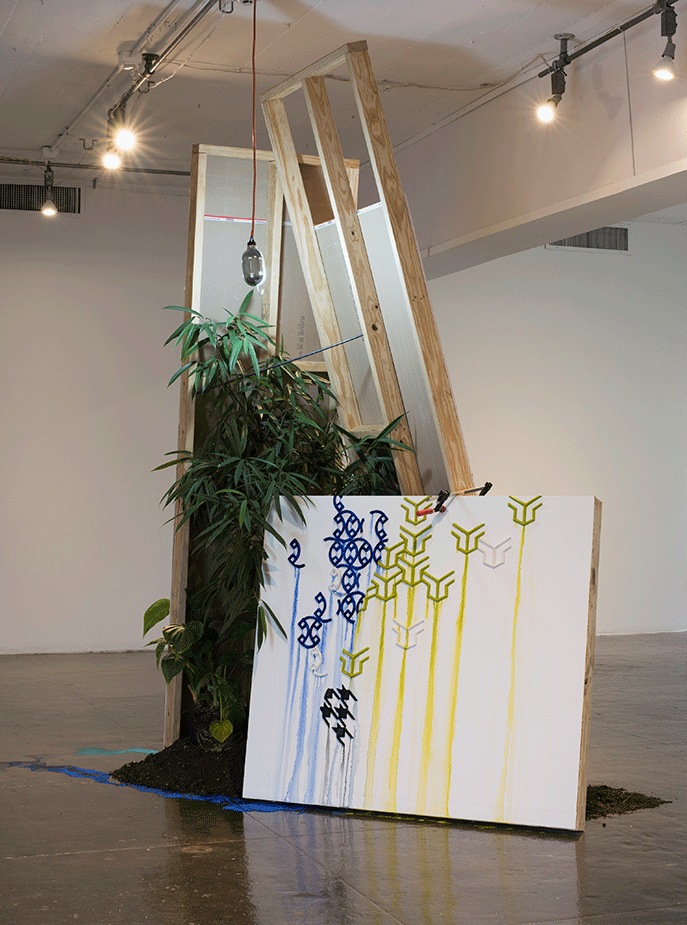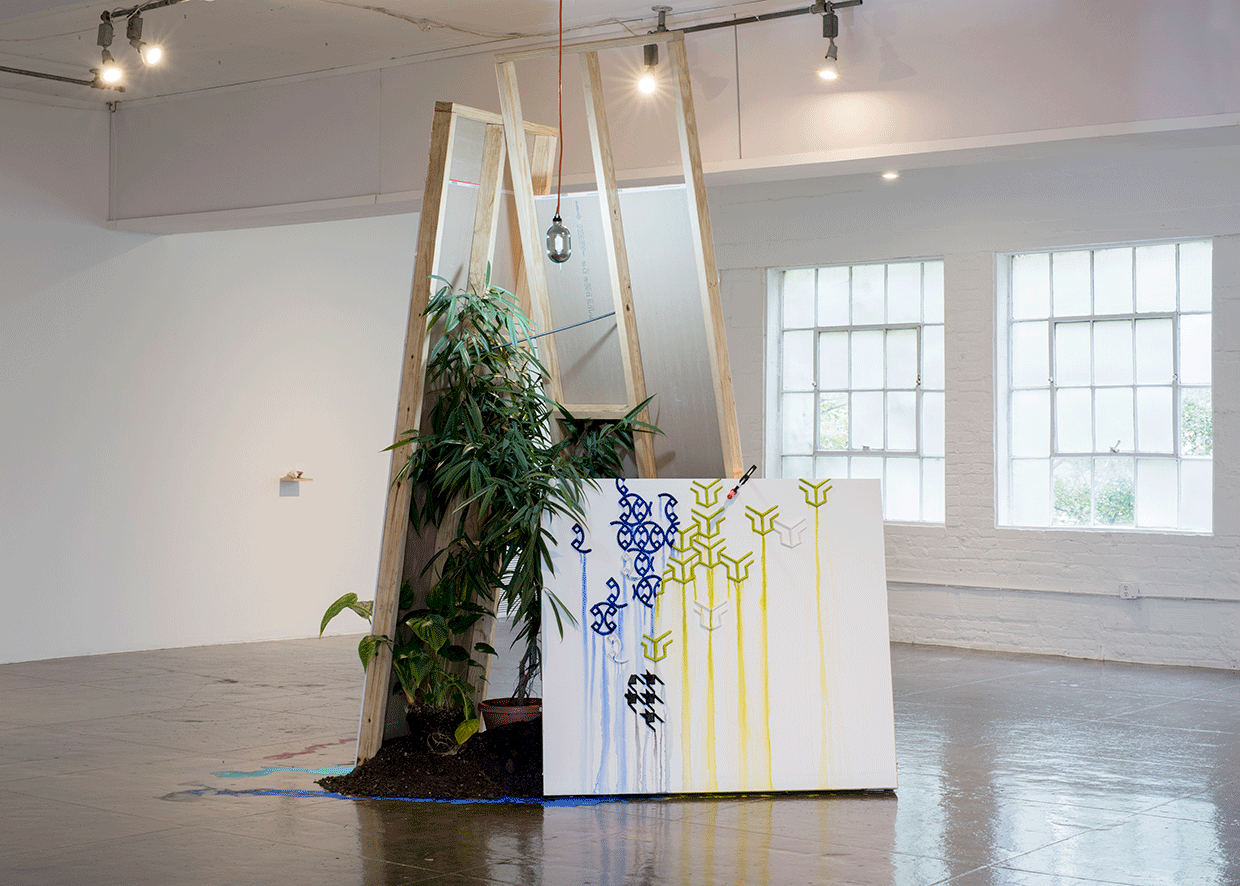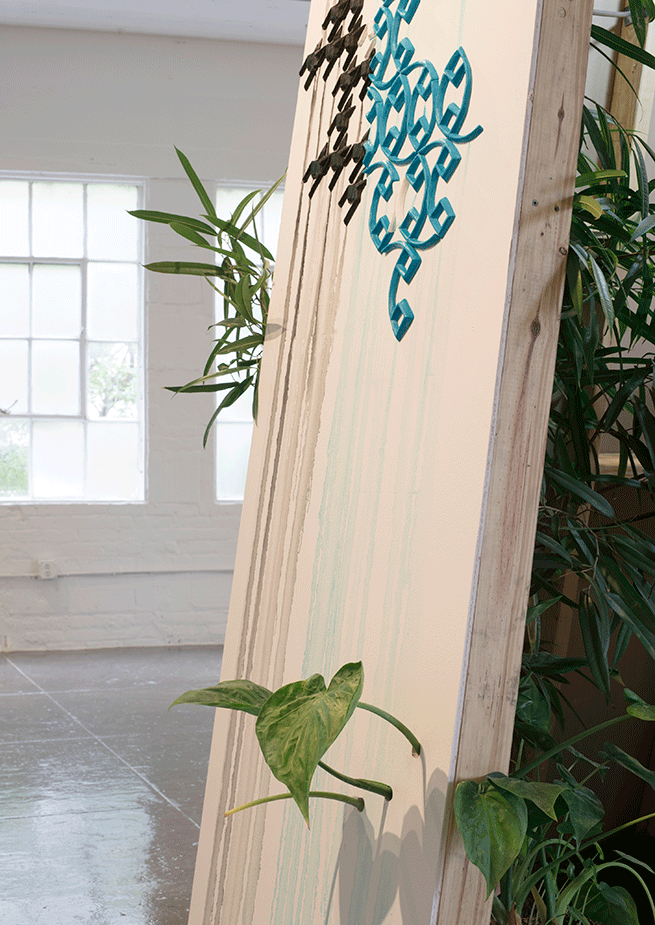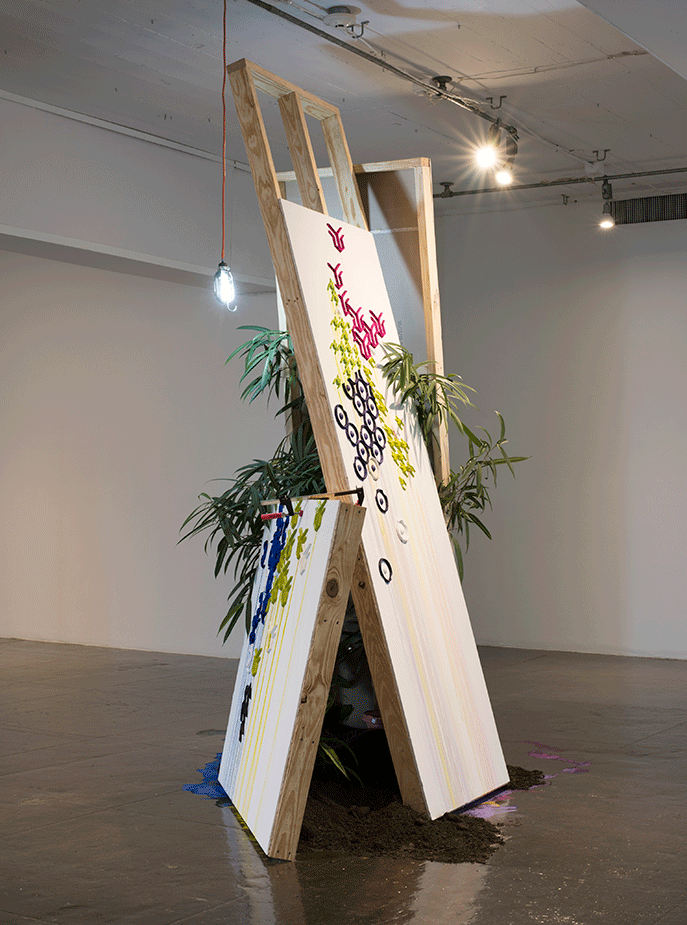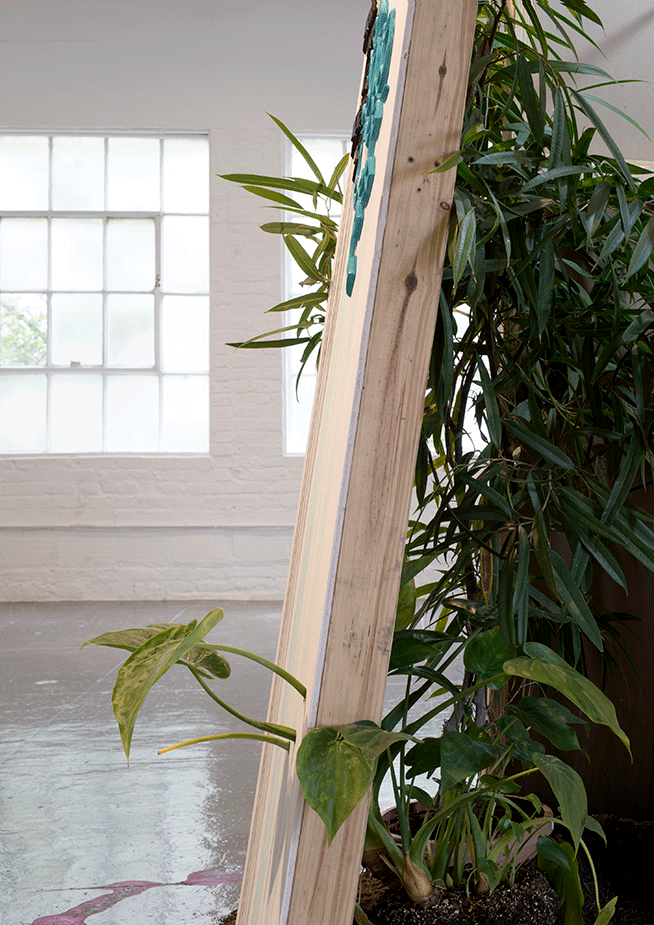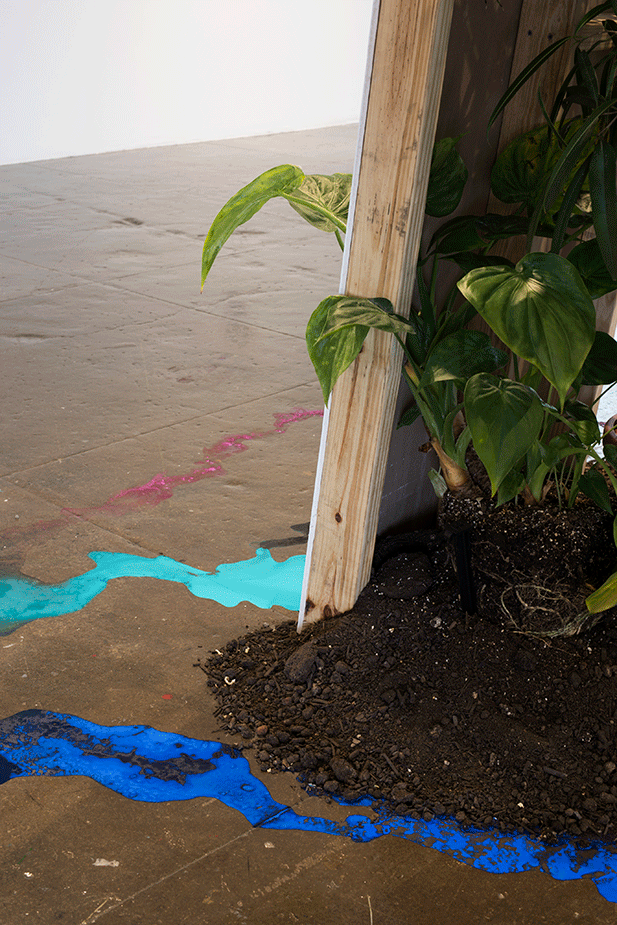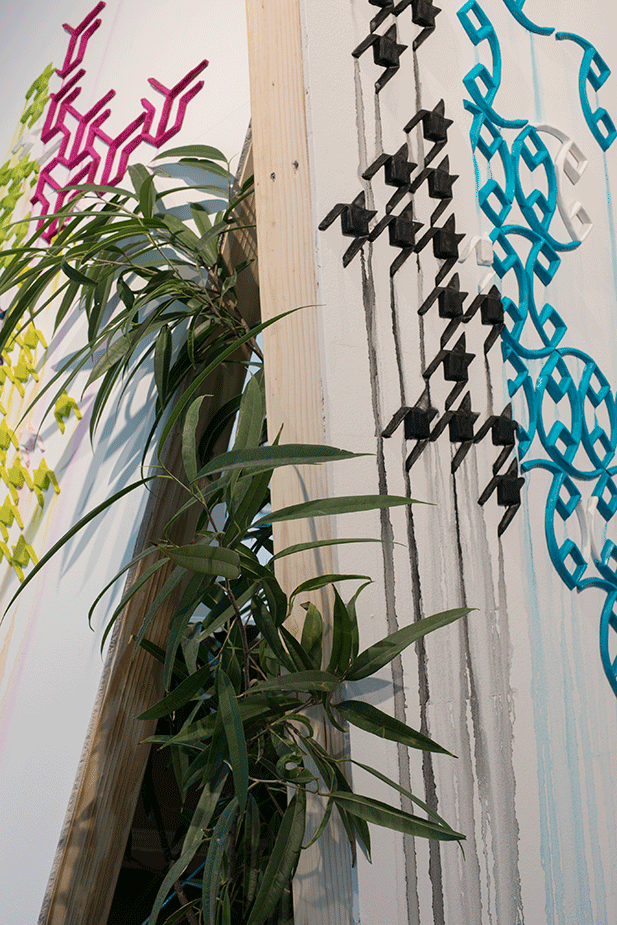 Either/Or explores the upheaval and the persistent need to create of a sense of place, or comfort within our daily lives. This demand is further compounded, by the inverting the interior and exterior roles of architecture and environment -allowing them to dissolve and feed one another.

And then, 2015, wall section, watercolor, porcelain, steel, plastic, wood and palm leaves, 90"x120"x45"