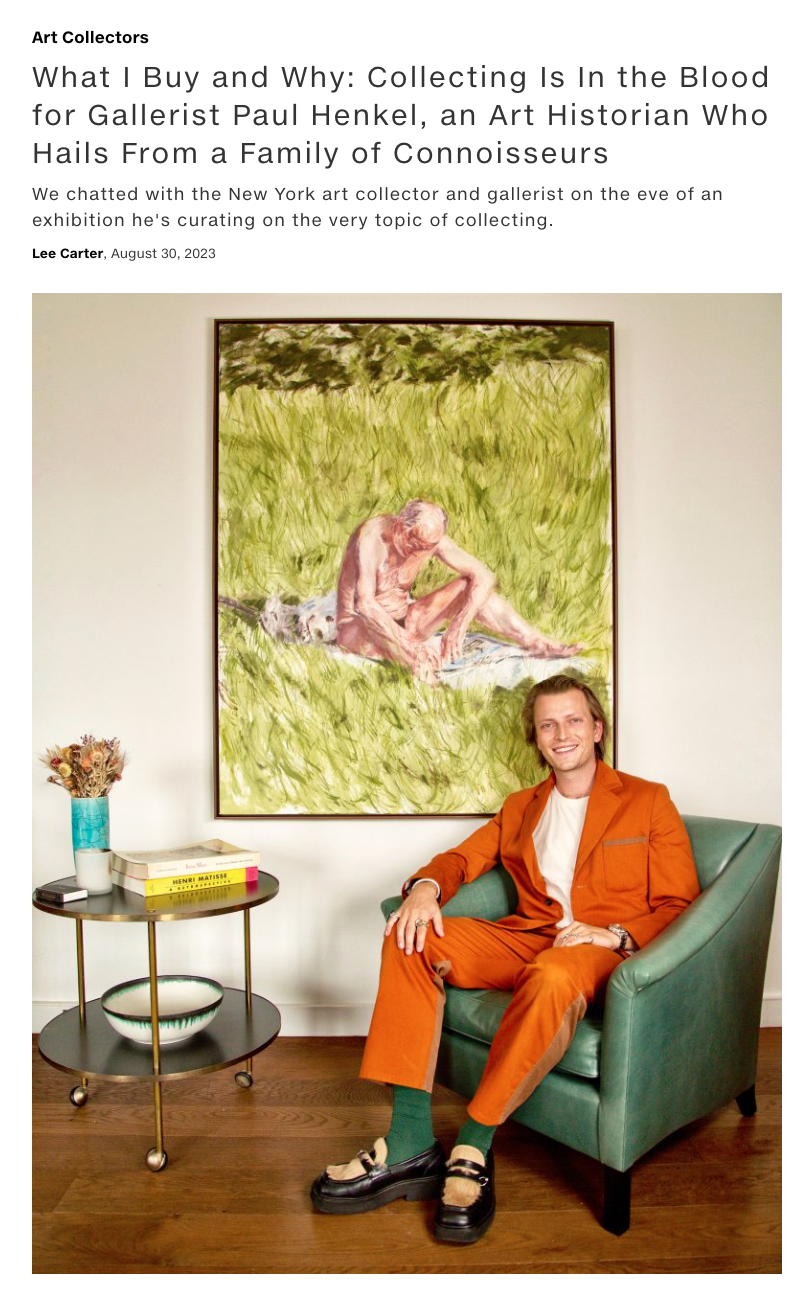 Double Bubble travels to PALO Gallery, NYC

February 25- March 31, 2022



PALO Gallery is pleased to present Kim Faler: Double Bubble, the artist's first New York solo exhibition, featuring the celebrated immersive installation of the same name most recently exhibited at MASS MoCA as part of the Fall 2021 exhibition Kissing Through A Curtain. This is the artist's largest gallery installation to date and marks an integral step for the artist contemplating sound as sculpture. The gallery will host a public opening reception at 57 Bond Street in New York City with the artist on Friday, February 25th, from 6-8 PM.


Recently featured in the


Double Bubble, 2019-2020, cast iron, brass, glass, gypsum, wax and sound, dimensions variable. Courtesy of Kohler Co., Courtesy of John Michael Kohler Arts Center.
On View through January 2, 2022.



Artist Talk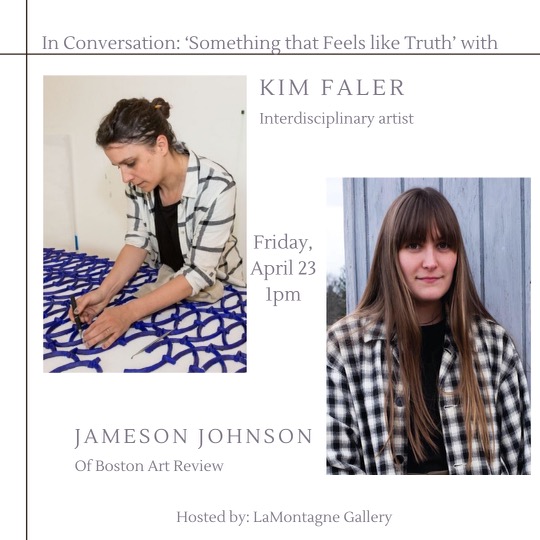 Review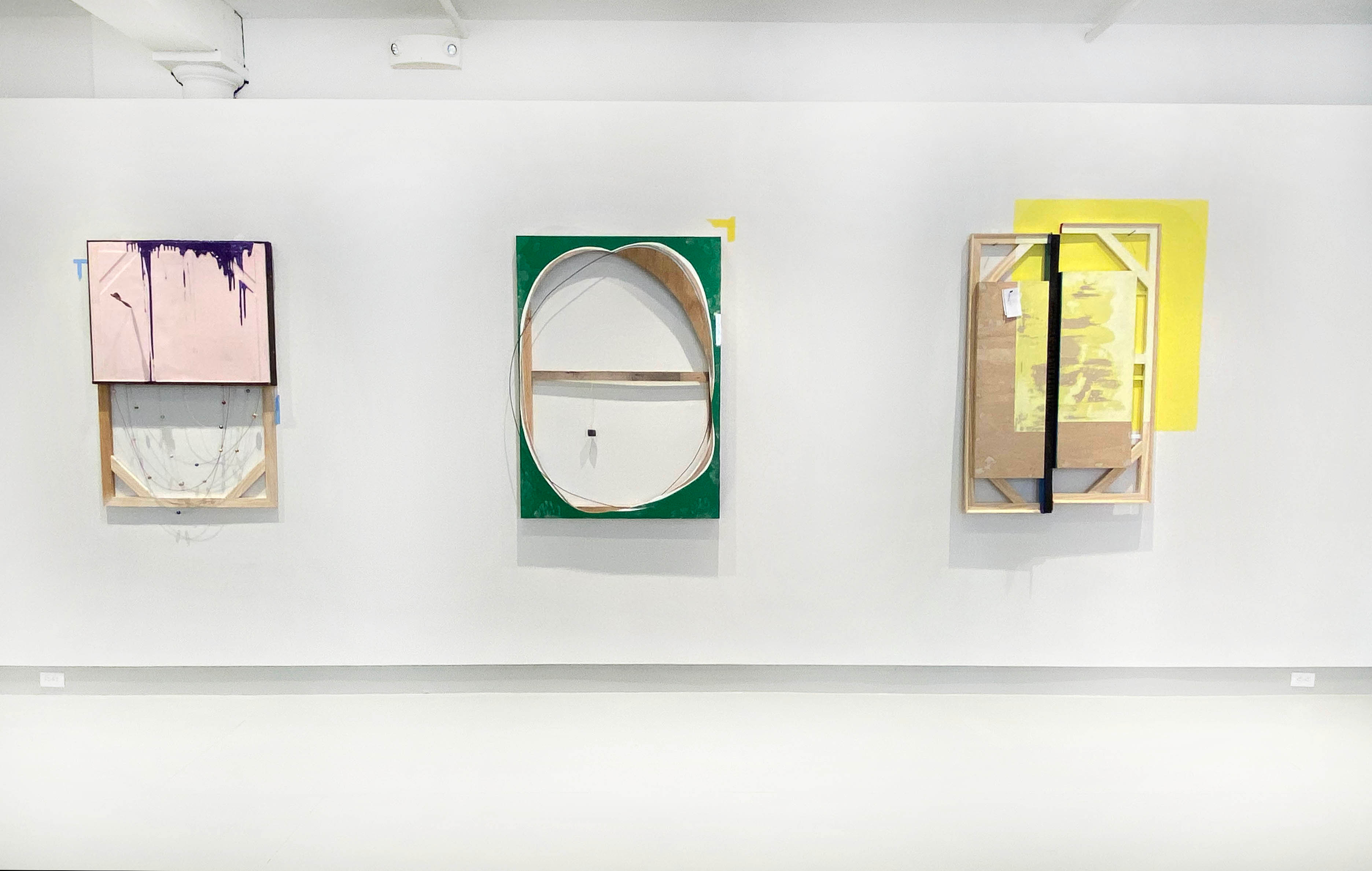 Solo Exhibition

Something that feels like Truth at LaMontagne Gallery, Boston, MA through May, 1, 2021.



New 2020 Catalog!
More or Less

A 62- page full-color catalog, featuring curatorial essays by Racheal Arauz, Denise Markonish, Alexandra Foradas. Includes work from the last ten years of my practice, including my current installation at MASS MoCA. Each cover has been individually painted and printed.

Order through the clickable link (on the title) or Download HERE.





The Taste of A Cinder Block is Not a Cinder Block or An Ordinary Kind of Magic
Able Baker Contemporary, Portland, ME
September 4- October 3, 2020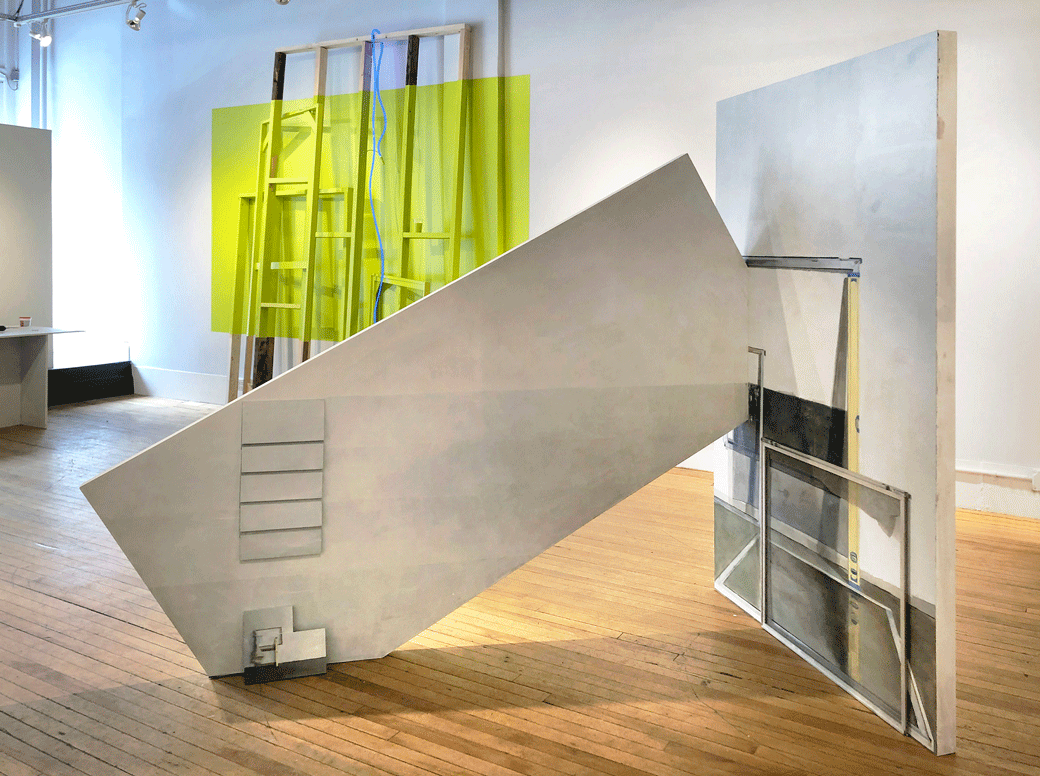 Kissing through a Curtain
at MASS MoCA
July 11 through Spring 2021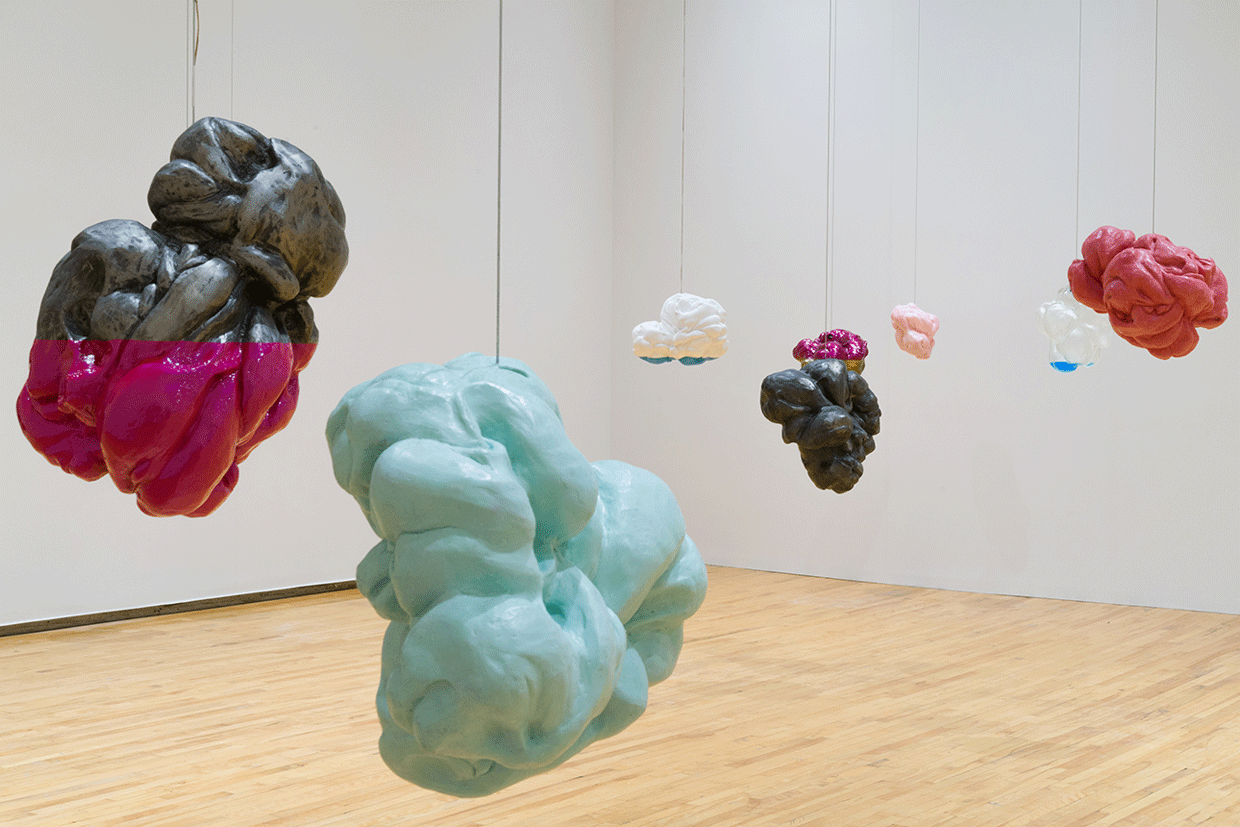 Double Bubble, 2019-2020, cast iron, brass, glass, gypsum, wax and sound, dimensions variable. Courtesy of Kohler Co., Courtesy of John Michael Kohler Arts Center. Images Courtesy of Kaelan Burkett, MASS MoCA.



OPENING POSTPONED, TBD


The Saint Kate Hotel, Milwaukee, WI



Give Me Your Anxiety, installation view at LaMontagne Gallery
460 Harrison Ave, Boston, MA.
Opening January 4th- February 5th, 2019






I'm thrilled to announce that I will be an Artist-in Residence at Kohler January 13- April 20, 2018



I've put together a fundraiser: Send Kim to Kohler, a selection of small works to support the production of new work.

Group Exhibition Mixed Media at Site: Brooklyn through Dec15th, 2018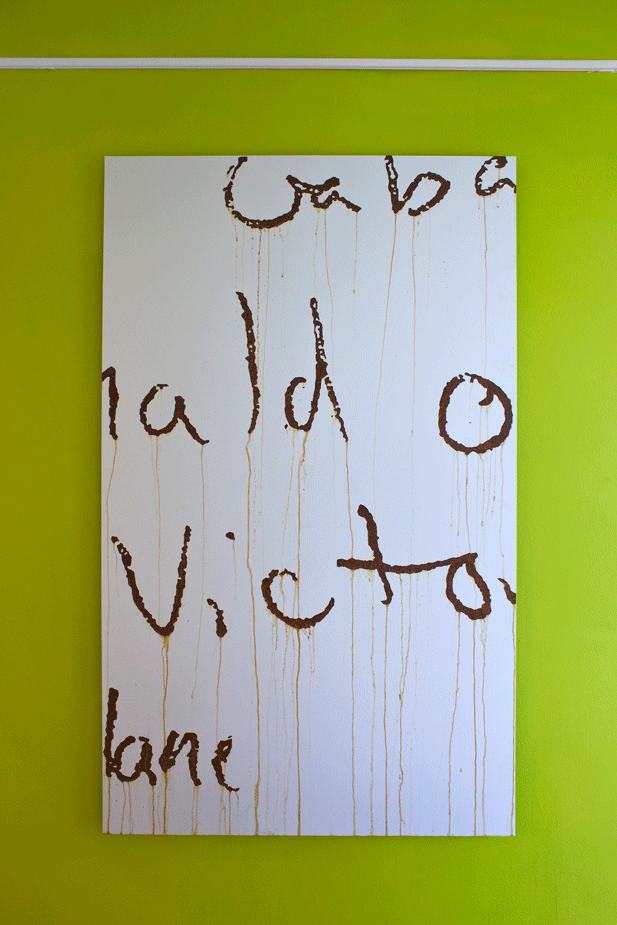 Group Exhibition Out of Line at September Gallery
July 21- Sept. 2, 2018, Opening July 21, 6-8pm





Group Exhibition at C is for Courtside in Knoxville, TN


New Work at Untitled in the Miami, December 6-10th, 2-17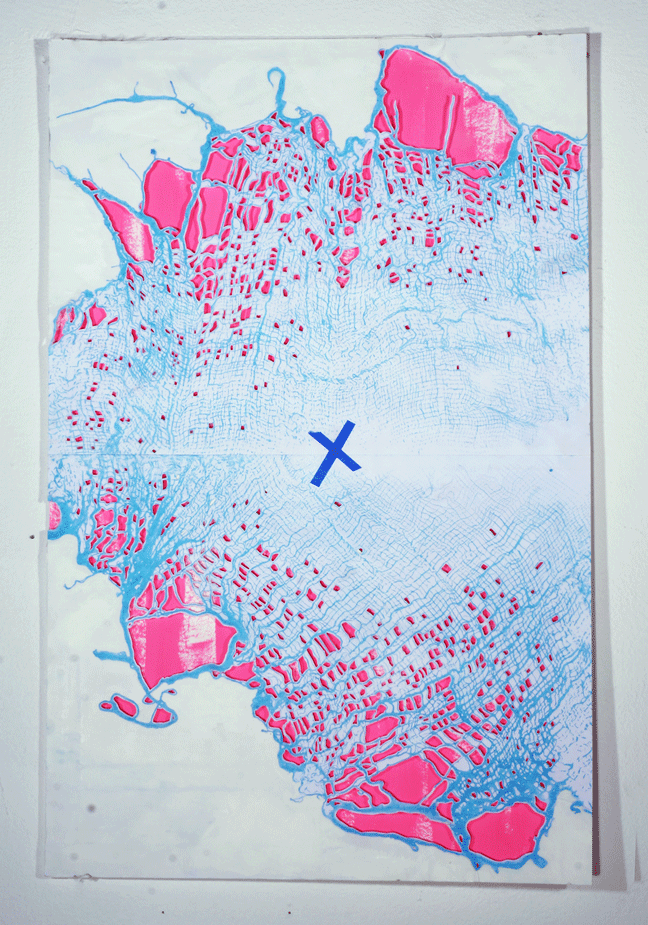 What not #5, 2017, ink, gauche on cut paper, 11"x17"
A new series of cut-paper drawing will be shown, alongside the Excuse Me prints with LaMontagne Gallery at Untitled Art Fair, December 6-10, 2017. Please stop by and say 'hi"

Upcoming Solo Exhibition and Studio News



"This Must Be The Place" a solo project at the Beeler Gallery at the Columbus College of Art and Design opening September 7th and running through October 29th.

Kim Faler: 'This Must Be the Place' features a video and sound installation that is a large-scale projection of a very small moment.

Based on the Mary Oliver poem I Go Down to the Shore, the piece begins with the slow drip of water, amplified in scale and projected across multiple wall constructions that lean against and interrupt the gallery space, asking the viewer to navigate in and around this false architecture. As the water rises and falls within the gallery, the emotions of both anticipation and release are pressed against one another in a cyclical pattern, slowly creating a sense of beauty within the continual turbulence.

Many thanks to Michael Goodson and Ian Ruffino for their trust and support and Mike Formanski, Curt Wells and Brad Dilger for their technical knowhow.

I'll be giving an artist talk in Columbus on September 14th at 6:30 at the Cazani Center on the CCAD campus. Hope to see you there!




"You Don't Know My Horizon" an exhibition that began at Artpace in San Antonio, Texas last year, travels and expands at the David Winton Bell Gallery at Brown University in Providence, Rhode Island with an opening reception on Friday, June 9th, from 5:30-7:30pm.

This is the largest collection of work from the studio spanning from 2007 to 2017, including a performance piece and a new site-specific installation exploring touch with cast crystal.

Special thanks to curators Ian Alden Russell & Denise Markonish's for their faith and ability to see the future, the Glass Department at the Rhode Island School of Design for supporting the production of new work, Cindy del Rio for her technical expertise, Artpace, The New England Journal of Medicine, Mad Dog Studios and Hare & Hound Press for their on-going support.

and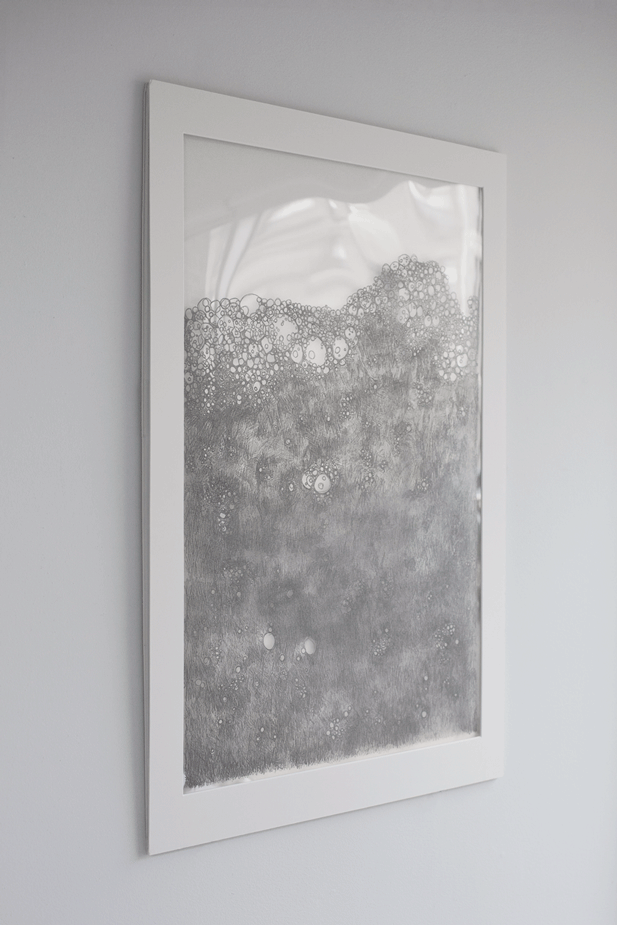 A Solo Exhibition entitled "Excuse Me" is also on view at LaMontagne Gallery, May 1st to July1st at the gallery's new location in Winchester, MA. It includes a suite of new prints made of flocked graphite and mica on clear Mylar, made in Hare and Hound Press.

The gallery notes: these prints move in-and-out of focus, and shimmer with reflected light. Originally conceived along the Southern, Texas shoreline, Faler has shifted the horizontal movement of the ocean onto a vertical axis, asking the viewer to see the in-and-out breath of the ocean as a means to fill a void. Mary Oliver's poem "I Go Down to the Shore" inspired the title of the work:

I go down to the shore in the morning
and depending on the hour the waves
are rolling in or moving out,
and I say, oh, I am miserable,
what shall—
what should I do? And the sea says
in its lovely voice:
Excuse me, I have work to do.[1]

________________________________________
[1] "I Go Down to the Shore" by Mary Oliver from A Thousand Mornings: Poems (New York: Penguin Books; Reprint edition, 2013), p. 1.


___________________________________


Group Exhibition


A group exhibition titled "We need to talk" at Outside in North Adams runs May 13th to June 30th. A series of tread drawings entitled Long-distance is on view- please stop by, if you are in the area this Spring.

-----------------------------------------------

Solo Exhibition -You Don't Know My Horizon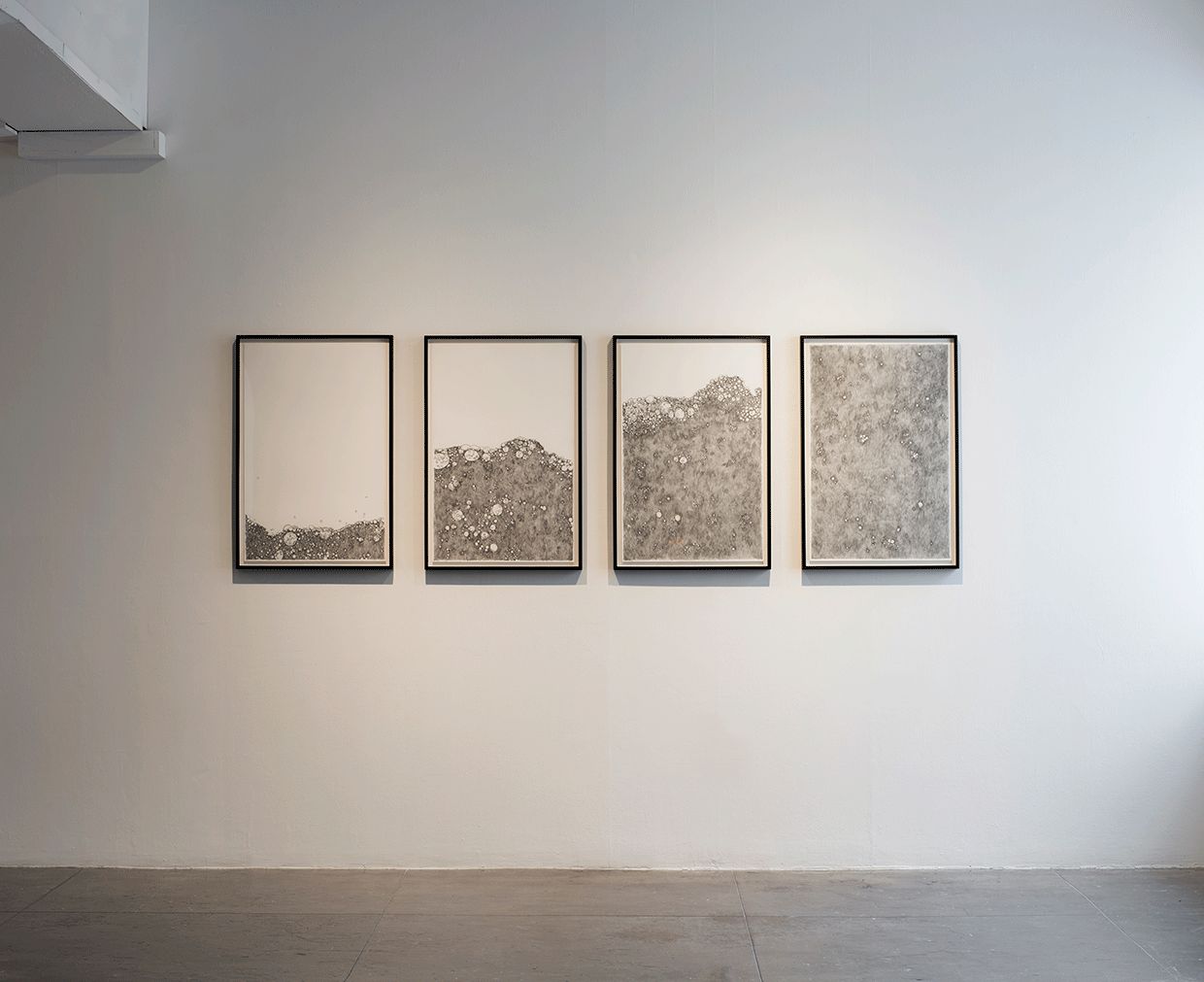 Opening November 10th from 6-9pm and running through December 31st, 2016. Join me, fellow artists Lily Cox Richard and Kim Morgan and Mass MoCA curator Denise Markonish as we open our solo exhibitions of all new work.




_________________________


Group Exhibition -Reclamation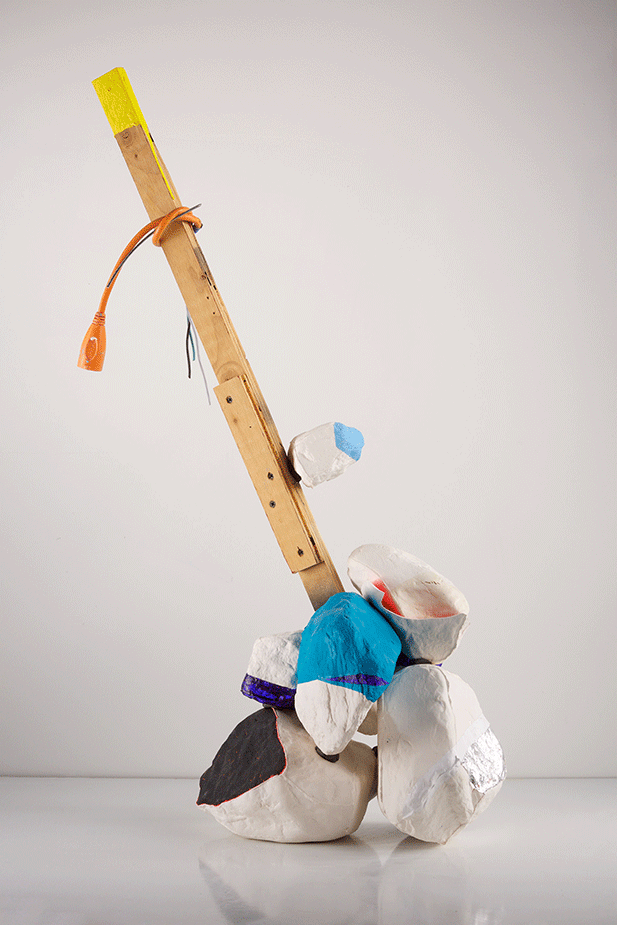 Exhale, 2016, porcelain, pigment, resin, wood and extension cord (part) 13"x9"x38"

Curator Ian Berry, of the Tang Museum put together an excellent group of artist for Reclamation at the Collarworks in Troy, NY. Opening Sept 29th through Oct 22nd, 2016

----------------------------------

Group Exhibition- The Art of Paper

Untitled (parts), 2015, pencil on porcelain with nails, each section is approximately 8.5"x11"

Please to be included in 'The Art of Paper' opening August 17th through September 16th at University of North Carolina, Pembroke.

-------------------------------



Thanks for the mention on the Field Projects Blog (April 22nd)

----------------------------




I am thrilled to announce that I have been selected to be an Artist-in-Residence at Artpace in San Antonio, Texas this coming Fall. This will be a two-month residency followed by a Solo Exhibition at Artpace running November 10th - December 30th curated by Denise Markonish. Catalog to follow.
________________



I will be exhibiting a collaborative piece with Manal AlDowayan during the Open Studio Session of Art Dubai. See website for details.

________________




I am please to announce that I receive an Artist Resource Trust Grant to fund a video that is currently in production.

_______________


.
New England Talent to Watch in 2016
Dec2015/Jan2016 issue

_______________

Solo Exhibition at
Gridspace in Brooklyn, NY. Exhibition runs November 15- Dec 13th, 2015




Moving directly off the grid- Faler creates a site-specific installation that challenges the notions of permanence, and fabricating a sense of place or home. She introduces large fragments of architecture that abut the functional gallery walls. A watercolor-based wallpaper pattern runs across the space- moving in and out of focus and dripping down the wall into an electric blue puddle on the floor. Cast porcelain rocks line the edge or property line of the gallery. Portions of the rocks are shattered- illuminating a dream-like loss of functionality or purpose.

A small series of pencil drawings on porcelain accompany the installation.

__________________


.
I was recently featured in The Take Magazine. I speak with Lauren Clark about my work, my recent residency at the Robert Rauschenberg Foundation in Captiva Florida, and what it is like to live & work in the Berkshires.